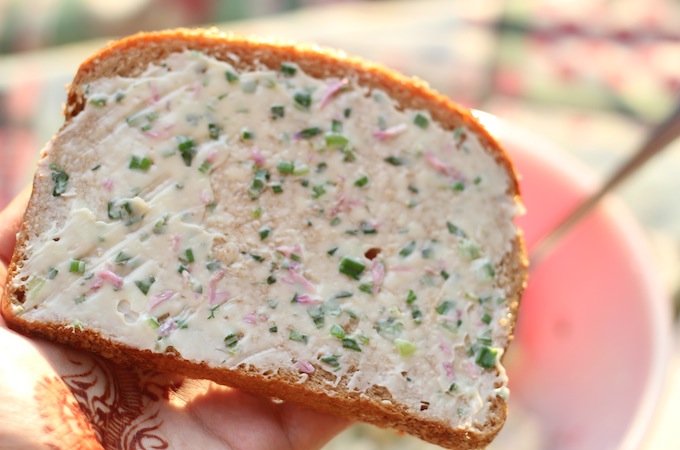 Summertime is great for herbs. You can go into your garden or yard and pick them fresh. And with so many herbs, why not use them?
One lovely thing to do with herbs, I find, is to make herb butter!
You can use any and all the herbs you have. Although, I always make sure to include a few clover or chive flowers. The purple is just so pretty!
For this recipe, I'll list the herbs that I used, which should give you a good idea of what to do.
First off, pick your herbs!
The first thing I did was snip some clover flowers. As I mentioned before, chive flowers look very similar (but come out a bit earlier in the season) and can be used instead.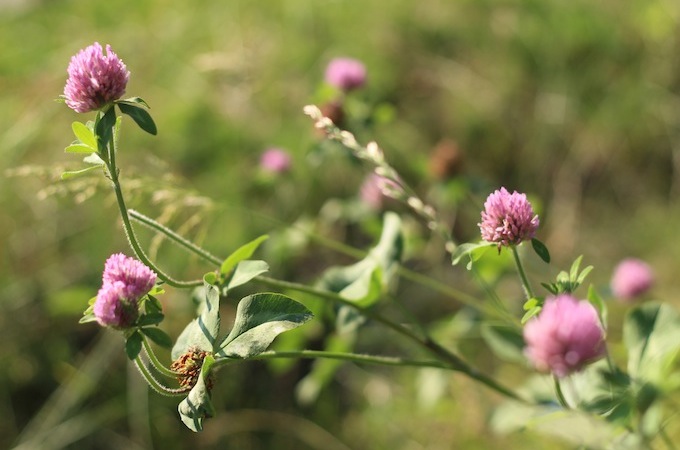 Next, I got some basil leaves.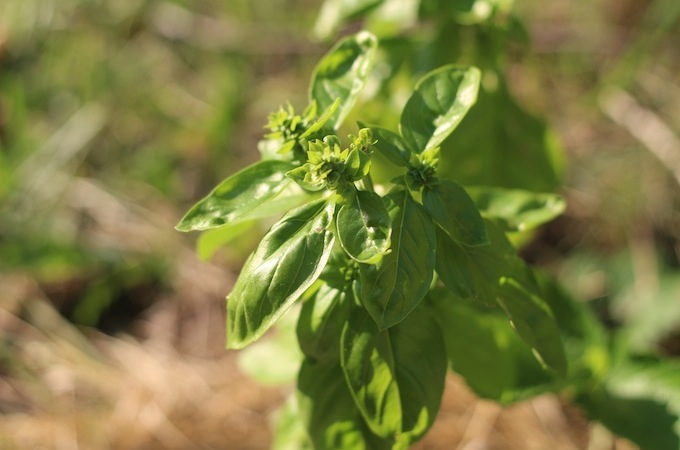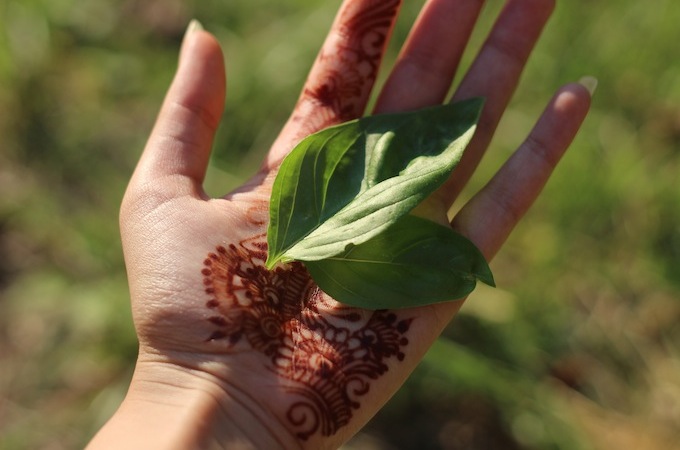 Then some garlic (of which I used part of a leaf)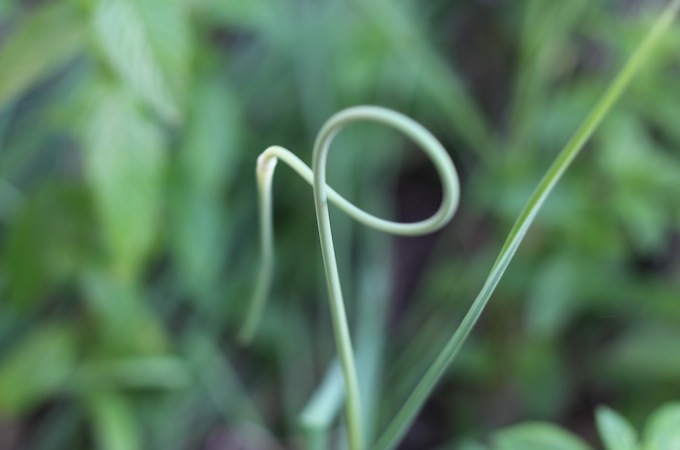 and a bit of the green from an italian onion.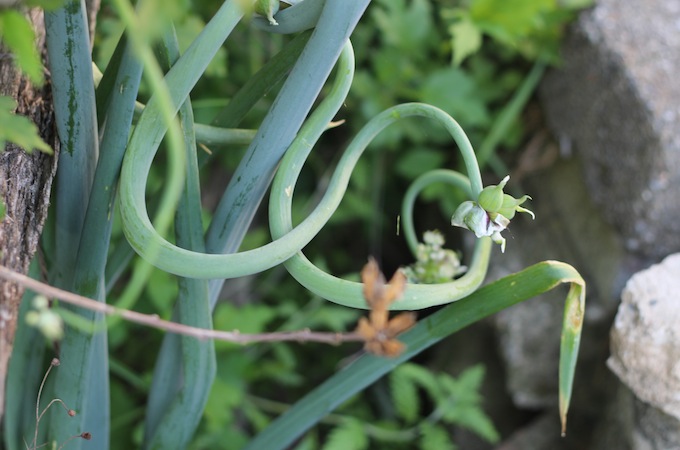 Later, I also got a bit of dill, as an afterthought.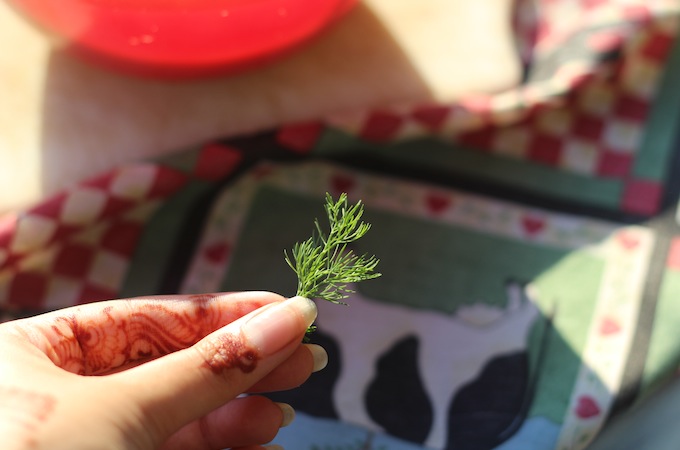 After this I moved to the backyard, where I got some oregano (the tip of one will do),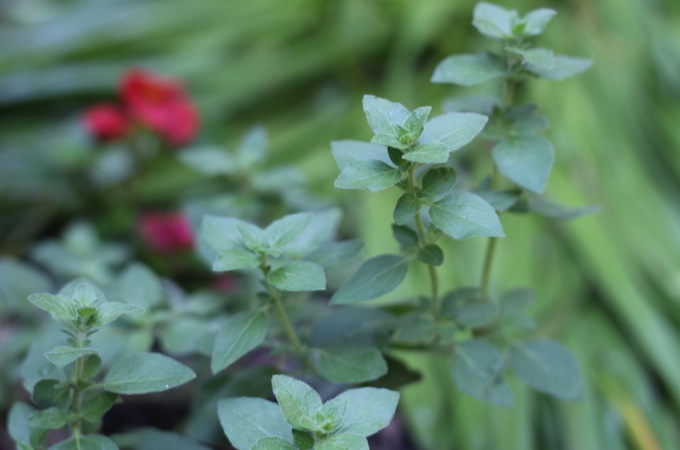 a chive,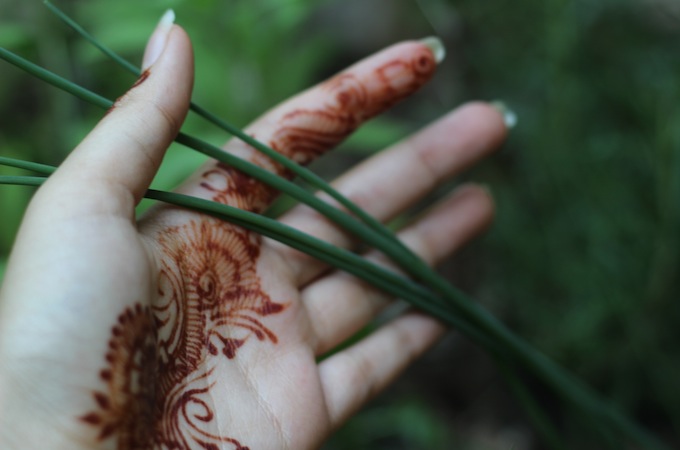 a sage leaf,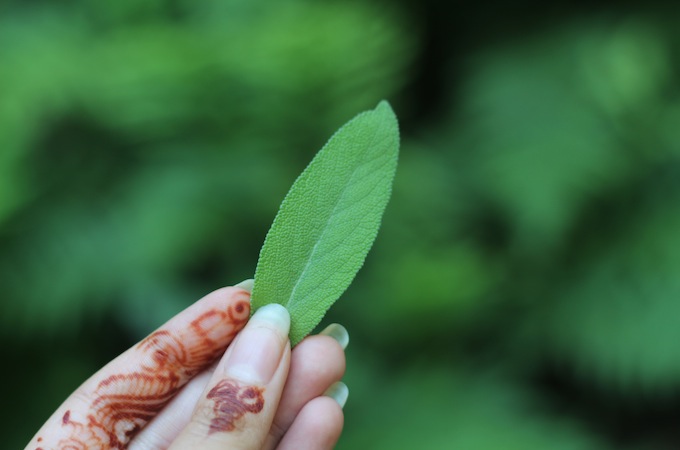 and a sprig of rosemary.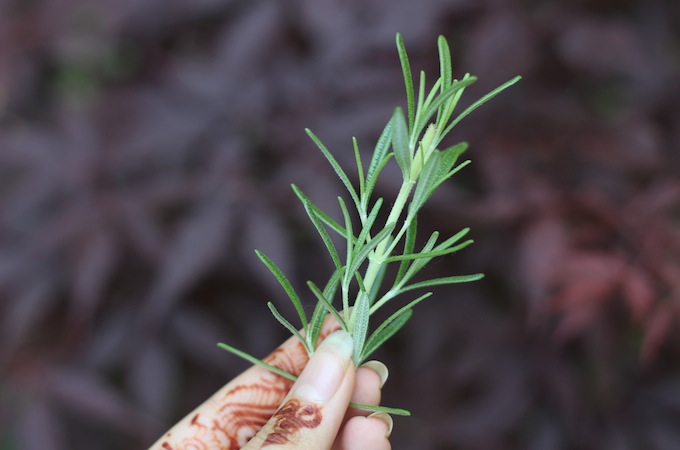 After gathering your herbs, get 1 stick of organic, salted butter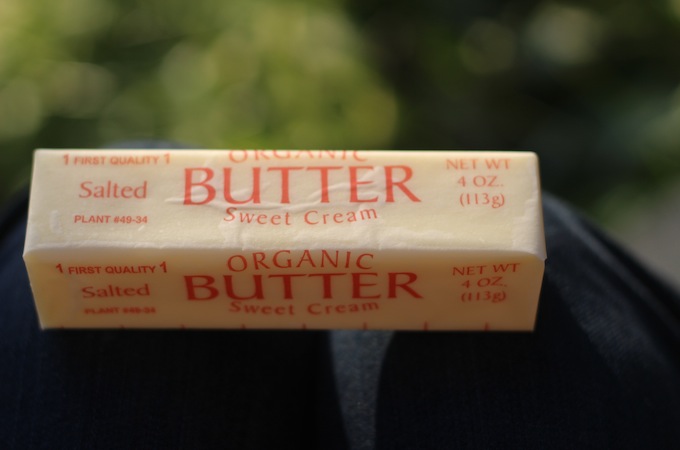 and place it in a bowl.
At this point I got everything I needed (a cutting bored, a knife, the scissors I used to cut my herbs, and a fork,) brought it outside, and made the butter on the front porch. What can I say? It was nice out.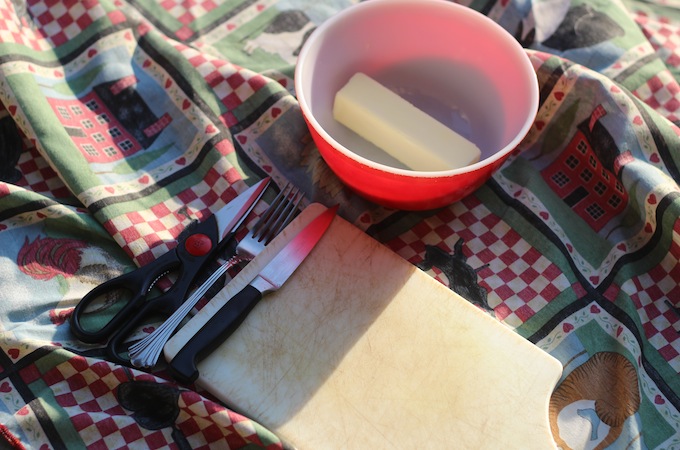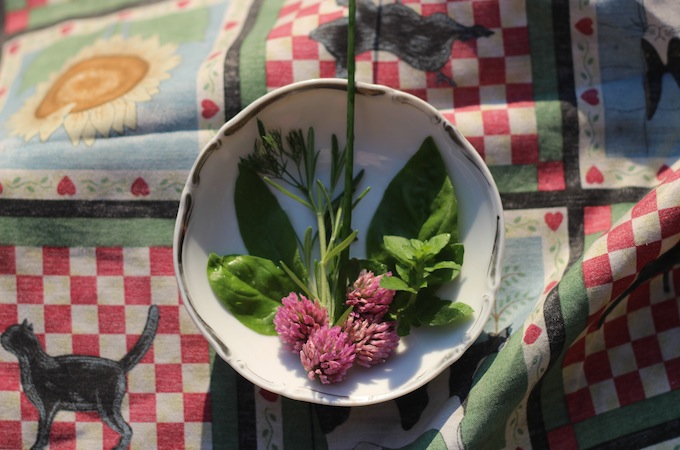 Mash the butter with a fork (or if you're like me, get your sister to do it for you) and start cutting up your herbs.
First, I used the scissors to cut the chive over the butter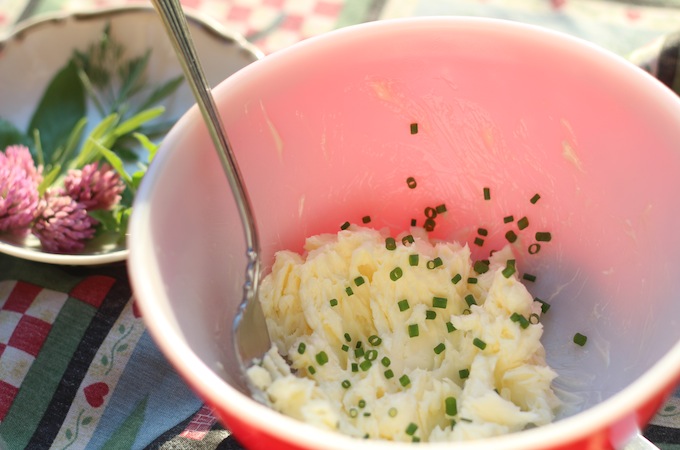 and then used a knife to chop up my other herbs, except for the clover flowers, which I like to cut like I do the chive, snipping from the tip of the flower to the base, and stopping before I get to the base.
Finally, stir everything in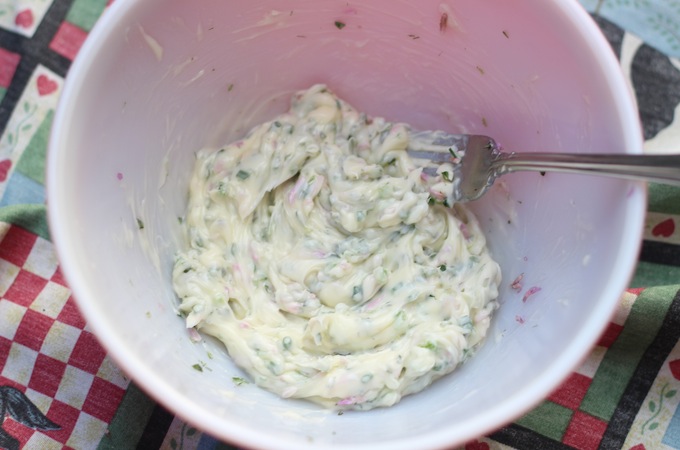 and enjoy it on a piece of bread or toast!