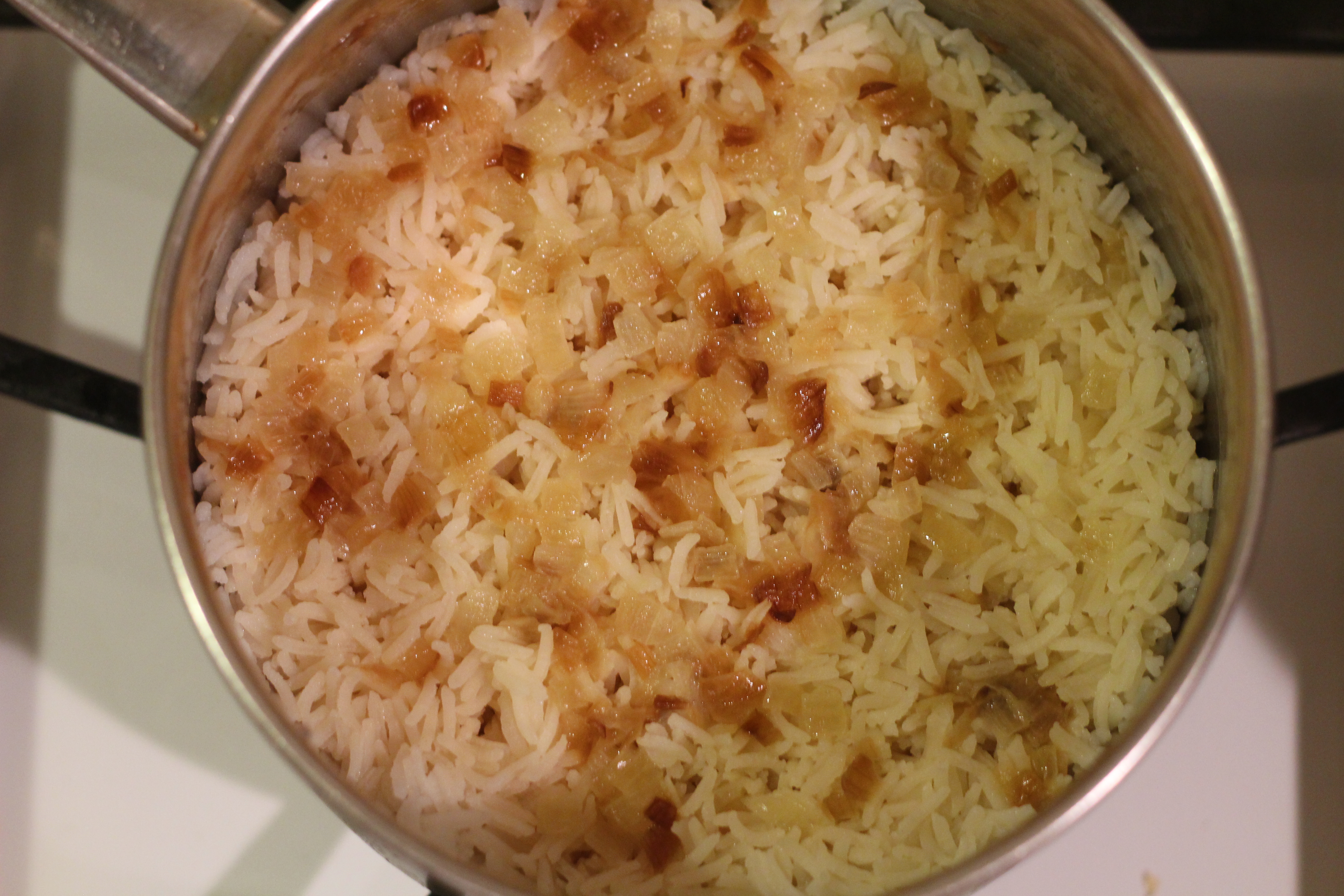 Rice is great for having with food—especially Indian food—so its worth knowing how to make. This recipe is for Indian rice, but all that means is that there's onions in it, which always tastes good, and it is made with a special fragrant rice called basmati.
Rice is one of those things that doesn't take that long, so you can start it and let it cook while you're working on your main dish, and by the time you're done with that, the rice will be finished too. And even if the rice finished earlier, it will actually stay hot, so long as you keep the cover on.
Now on to the recipe.
Put some oil in the bottom of a pot, and brown about half a small onion, chopped.
For Indian rice, you can also add some cloves—maybe 6 or so.
Measure 1 cup of organic basmati rice (I use a brand called "Lundberg".)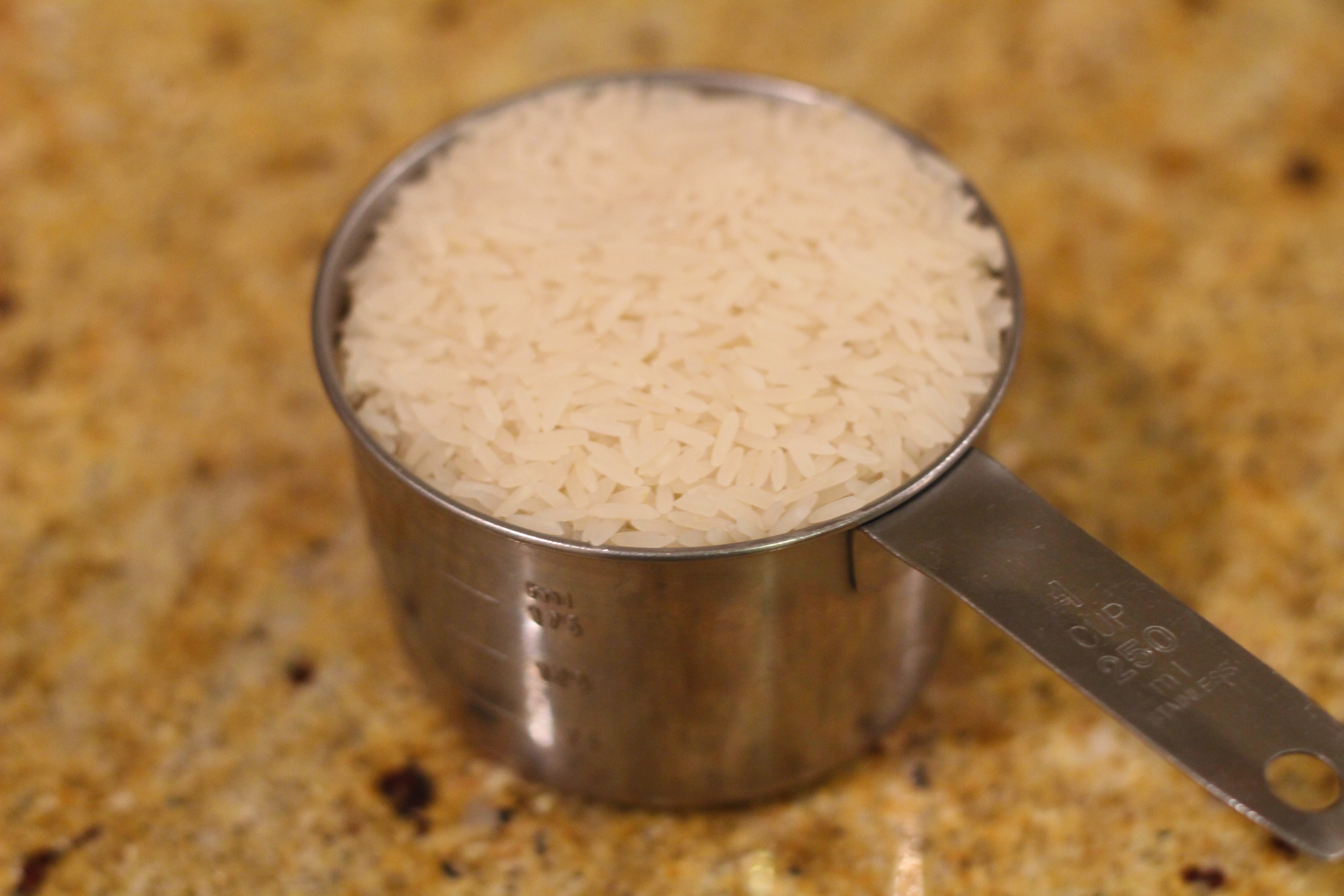 Fill your pot with 2 cups of water (always use twice as much water as rice) and sprinkle in 1 tsp. of salt.
Bring the water to a boil, then add the rice. You can also add a couple of chickpeas (if you're making chickpeas you can borrow a small palmful from the strainer).
After adding the rice, cover your pot with a lid, cook on low for 15-19 minutes and you're done! (If you like green peas, throw a handful in at the 15 minute point and they will be bright green and firm by the time the rice is ready.)
Indian Rice
Ingredients
½ small onion, chopped
2 cups water
1 cup Lundberg basmati rice
6 cloves (optional)
a few chickpeas or peas (optional)
Instructions
Put some oil in your pot
Brown onion on low heat
Add cloves and/or chickpeas, if wanted
Add water and bring to a boil
Add rice and place a well-fitting lid on your pot
Cook on low for 15-19 minutes
Add peas (if wanted) near end of cook time and mix once heat is off